About Our Company
Support desk is formerly known as I Web Technologies located in Chennai area, Tamil Nadu in south India we started with a vision to grow as global remote support and consulting powerhouse. We began our operations in 2007 venturing our skills in web designing and hosting industry and slowly took a step in exploring other technologies to help to solve our clients online business solutions with all these years of immense learning we have grown to a standard to understand the client needs and to deliver what is expected with quality. Due to excellent relationships with our clients we gained their trust and earned many projects, during discussions we understood that our client needs help in building their IT infrastructure stronger and secure along with that they also looking for a single point of contact who can manage their end to end IT business needs to solve their day to day problems. So we started exploring and building our skills in the Managed service industry, with just a few people who who are skilled in various techniques so we started a virtual office setup and running our current business. But our vision is to have offices in Bangalore with hundreds of people working remotely solving our client's problem and managing their infrastructure. We achieved and established because of how successfully we integrate with our clients. A regular complaint from our clients about consultants that they can be disruptive and employees fear outside consultants stepping in can destroy the current workflow. Our clients face no such issues because we own your problem and treat our customers asking. We help provide solution and redefine process to achieve our client goal to meet their metrics. Support desk continues to grow ever day thanks to the confidence our clients have in us. We cover many industries such as financial, energy, business services, consumer products, automation, AI, robotics, web development and more to add in the near future.
Our mission
Our renowned coaching programs will allow you to:
Work fewer hours — and make more money
Attract and retain quality, high-paying customers
Manage your time so you'll get more done in less time
Hone sharp leadership skills to manage your team
Cut expenses without sacrificing quality
Automate your business, so you can leave for days, weeks, or even months at a time
How we work
Our consultant understands your business requirements
Then we think about solution which will increase your productivity and reduce people effort.
We also focus to complete the project within your budget and time.
Solution applied and trained staff on how to use the tool.
1 year support until you are completely trained to use the product.
Redefine if any changes required.
Jul, 2007

Foundation of the Company

A dream is where you desire emerges, likewise my dream of having my own Website designing company started in the year 2012. So started learning technology to compete with the existing market. Post many hassles and issues started a small home office with the brand I Web Technologies.

Nov, 2011

Startup Office

Post our research and groundwork, we decided to start our own Startup office, We started our office at Chennai, South India. with just 4 Employee. Mr.Pravin, Mr.Victor, Mr.Muthu, and Mr.Vikram.
Our vision was big but our office was small, we reach out to all small scale sectors and started doing projects with a very small profit to step into the market and spread our root deep.

Oct, 2012

Partnership with Mpire Solutions

Colabrative contract signed up with Mpiresolutions USA, we started building custom scripts and website template for US clients. We had a great years of relationship until our contract mutually expired. Then we started focuing on domestic projects and worked with Ecommers and school projects.

Aug, 2015

Rebranding as Support Desk

We took a break and have to close down the business for a few years due to some personal reasons and when we thought of relaunching we thought of rebranding and thus we name now as Support Desk.
The reason for choosing this name is to support anything that reaches our desk, We are currently a specialist in remote technical support, Web end to end solutions from web design to hosting, Mobile application to web applications and more..
So with these new changes, we started a new era in our business journey.

Mar, 2020

Registration | MSME & GST

We have taken our next step to register the company with the Indian Government and hence we registered under MSME and GST our next goal would be taking this company to next level to make it as a Pvt ltd and have virtual branches in other places of the country.
We Work for Your Profit
No false hopes and no time waste. We deliver just solutions to meet your industry needs and on time. In today's competitive environment, we know how important a website is for your business.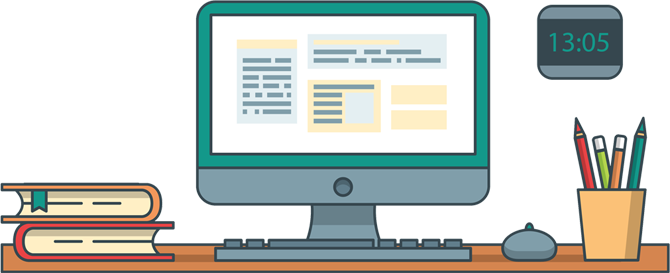 We Work for Your Profit
A hassle free one stop for all your web needs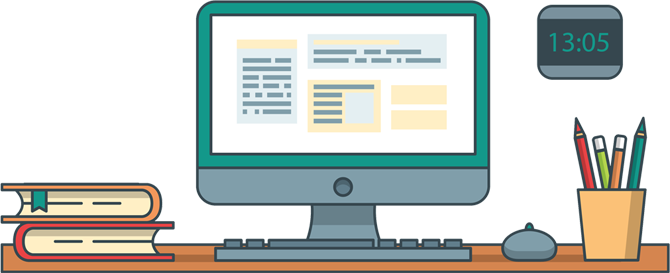 We Work for Your Profit
Timely delivery of projects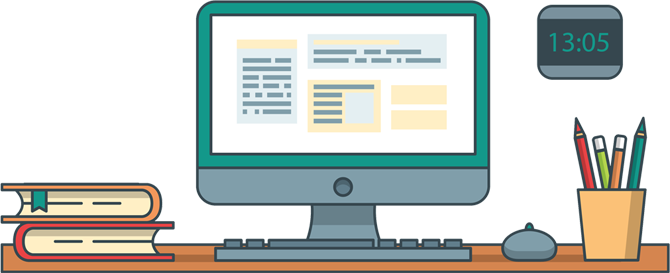 We Work for Your Profit
Our relationship doesn't end with project delivery. We provide continuous technical support so that your businesses run efficiently without any hitch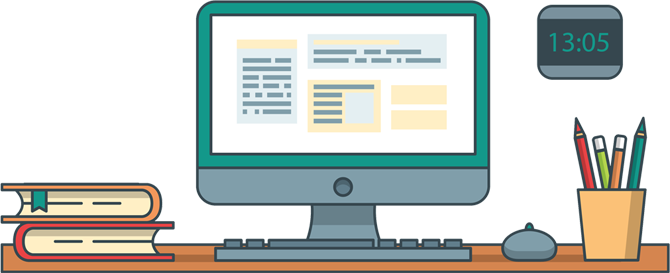 Excellent Support
plays a critical support role for many clients–helping to maintain, scale and extend existing websites and web applications. We are capable of auditing existing technology and websites and then offer options to strengthen the online capabilities of organizations and businesses
Awesome Team
With a great team, we achieved great things. Our team has highly skilled developers who work from big enterprise environment and they work virtually and support freelancing with our requirements. Our core team is based out of Chennai and Bangalore.
Time & Quality
We strongly believe in our ability to complete the project work on Time with 100% Quality in our delivery. We do not compromise on your quality and provide contiunes support and enhancement